Organizing Committee Members - vascularsurgery 2021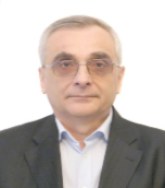 Associate professor
European University
Georgia
Vakhtang Shoshiashvili(Biography)
Dr. Vakhtang Shoshiashvili has graduated from Tbilisi State Medical Institute, faculty of General Medicine, 1979-1985. Specialized in anesthesiology and intensive care from TSMU, department of anesthesia and intensive care, 1985-87. He was a postgraduate medical student at All-Union Cancer Research Center, department of anesthesia and intensive care, Moscow in 1989-1992 and received PhD degree at 1992. From 1987 to 2013 worked as an anesthesiologist at the Georgian national cancer research center. From 2013 to 2015 - at New Vision University clinic and from 2015 to 2016 – at TSMU first university clinic. Since 2013 he is an expert in anesthesia and intensive care at TSMU, Department of interclinical relations and Ministry of Health Care and Social Affairs Republic of Georgia. Currently he is an associate professor at European University, faculty of medicine and since 2016 is working as an anesthesiologist at Research Institute of Clinical Medicine, Department of anesthesiology and intensive care, Tbilisi, Georgia. Since June 2020 works also as an anesthesiologist at TSMU first university clinic. Dr. Vakhtang has contributed to over 30 peer-reviewed publications, 3 monographs. He was a participant of many national and international scientific events.
Vakhtang Shoshiashvili(Research Area)
Vascular Surgeon
Abu Dhabi Stem Cell Center
UAE
Ottorino Del Foco(Biography)
Dr. Ottorino Del Foco obtained his degree (Cum laude) in Medicine and Surgery at the University of Siena (Italy). He completed his PhD in Angiology and Vascular Surgery in Barcelona (Spain) in Santa Creu i San Pau Hospital. In 2010, after 8 years of practice in Torrecardena Hospital in Almeria, he formed a vascular unit in HLA Mediterraneo Hospital. In 2014, he became head of vascular department in Vithas Hospital Almeria. In January 2021, he joined Abu Dhabi Stem Cell Center in Abu Dhabi with the task to develop a regenerative treatment in no option CLI. He is member of the Spanish Society of Angiology and Vascular Surgery and the European Society of Vascular Surgery.
Ottorino Del Foco(Research Area)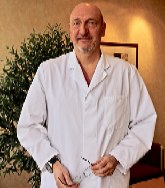 Founder and CEO
Saphenion
Germany
Ulf Thorsten Zierau(Biography)
Dr. Ulf Thorsten Zierau is the Founder and CEO of Saphenion, Germany. He is one of the first vascular surgeons who were allowed to work in the artery system using catheter technology.Although he is a surgeon and vascular surgeon with a passion consistently with the gentlest treatment methods work when it comes to removing spider veins and varicose veins. This led to an all-changing decision in 2012 - no more radical surgery on the venous system! No stripping and no phlebectomy (checkmark method). His Researches mostly focus on Vascular Surgery, Endovascular specialist artery, Endovenous Surgery, phlebology.
Ulf Thorsten Zierau(Research Area)
Vascular and Endovascular Surgery